Friday, April 23rd, 2010
These days you'd be hard-pressed to find a store that doesn't offer some kind of customer loyalty card.  They're a great way to encourage customer loyalty and repeat visits.  They work even better when they carry some kind of potential for reward!  "Buy 10, get 1 free" gives your customers something to strive for!  Here are some simple and inexpensive steps to having your own set of custom loyalty cards:
Utilize inexpensive print sites like Vistaprint.com.

The site is very easy-to-use and helpful with ideas for design and templates.

Select "Business Cards" from the list of products.

Vista print gives you the choice to choose from their templates, create your own or even have one of their designers create something for you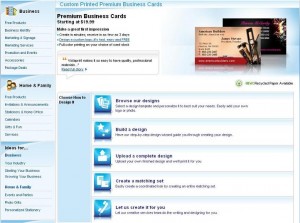 Once you've decided what you'd like to use, get to creating!

You can upload your own photos, work off of their templates and add whatever you'd like.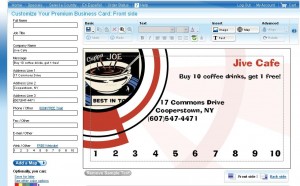 Once you've created your card, check out!  Vistaprint.com often has sales and deals on products and shipping running every day!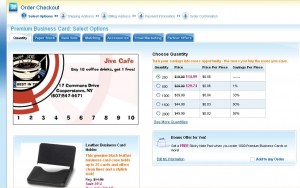 Not only are these cards easy to make but also incredibly easy to utilize.  You can purchase a coffee bean shaped hole-punch or rubber stamps from sites like VisionsEspresso.com. These loyalty cards are a great way to keep your customers coming back and to keep their minds on your shop!  Have fun with them & be creative; the possibilities are endless!
Bulk coffee card
Sandwich/lunch card
Buy 10 drinks/lbs. and get 1 free
Cards for espresso-based drinks, iced drinks and hot chocolate
Gift mug or basket cards – buy 5 and get 50% off next order
If increasing your sales sounds good, give me a call (800) 652-5282 or Robert at KMOCoffee.com